New Mazda Models
Mazda is a brand that marches to the beat of its own drum. This can be seen throughout the entire Mazda lineup, which is beloved by Connecticut Mazda fans. It doesn't matter whether you want to buy a 2023 Mazda CX-50 or are looking to sign a new Mazda MX-5 Miata lease -- every new Mazda for sale nearby adheres the time-tested, fan-favorite formula of authentic luxury and sharp handling, all at a compelling Mazda price point. If you're ready to discover these traits for yourself, please read through the following summary of each new model, then visit our Mazda dealership near Windham to enjoy a comprehensive review of the new Mazda car or SUV that speaks to you.
New 2023 Mazda3
Sedan & Hatchback in CT
Anchoring the lineup is the 2023 Mazda3, available as both a sedan and hatchback. With taut fender lines, scalloped body sides and elegant front and rear fascias, the Mazda3 design packs a visual punch that's lacking in other new cars for sale in Connecticut. It's a similar story on the inside, as the Mazda3 interior features top-notch materials and competitive amenities. As for what's under the hood, you'll find new Mazda3 engine and transmission options that will have you taking the long way home every time.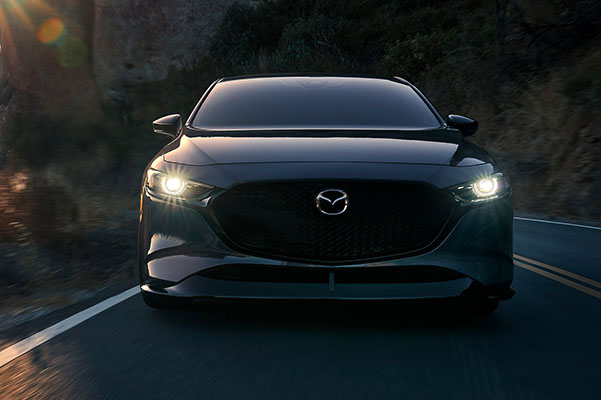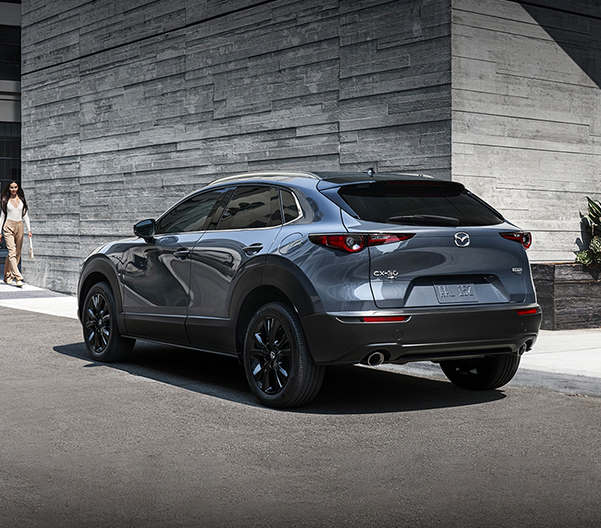 New 2023 Mazda CX-30
near Me
The most affordable new Mazda SUV is the 2023 Mazda CX-30. Despite its compact footprint, the Mazda CX-30 dimensions prioritize interior space, allowing up to five occupants to stretch out in comfort. These lucky passengers can stow their bags in the Mazda CX-30 cargo area, which competes favorably with similar-sized SUVs for sale. We recommend taking a Mazda CX-30 test-drive, which is the best way to not only enjoy this SUV's performance, but also to see firsthand how impressive the new Mazda CX-30 mpg ratings are.
Buy a Mazda CX-5
near Windham, CT
If you want style and comfort in equal measure, buy a 2023 Mazda CX-5 nearby. This new Mazda SUV has long set the standard for not only driving dynamics but also curb appeal, as the elegant styling attests to. From behind the wheel, you'll enjoy compelling handling, excellent fuel efficiency, and a quiet, refined Mazda CX-5 engine. Factor in the wide range of new Mazda CX-5 colors and options and suddenly it makes sense why this is one of the most popular new Mazda SUVs for sale on our lot.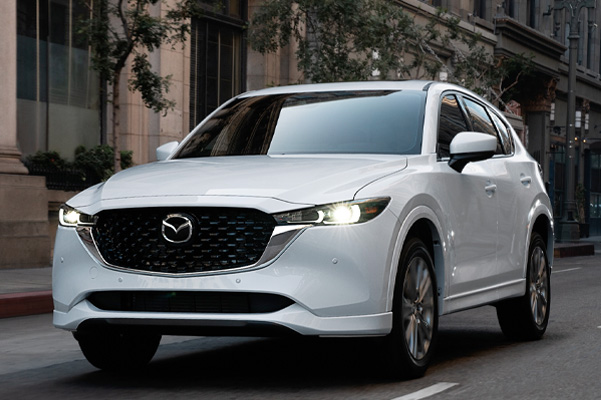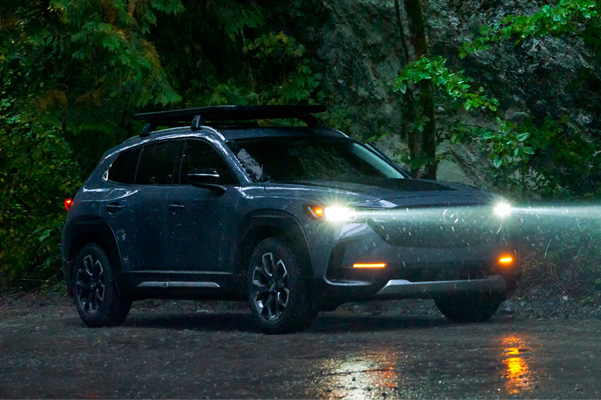 New Mazda CX-50
in Plainfield, CT
SUVs equipped for the backcountry have found great success among consumers who want their vehicle to be as ready for adventure as they are. To that end, you can now buy a 2023 Mazda CX-50 in Connecticut. As you review the CX-50 specs and features, you'll see that this squared-off, trail-ready new SUV goes head-to-head with other AWD SUVs for sale nearby -- and comes out on top thanks to its mix of Mazda CX-50 features and performance. Find your inner explorer from behind the wheel of a new Mazda CX-50 in Plainfield today.
2023 Mazda CX-9
for Sale near Me
The biggest Mazda SUV for sale on our lot is the 2023 Mazda CX-9. With plenty of Mazda CX-9 interior room to spare, this SUV is perfect for consumers frequently taking along family and friends on their outings. Everything from the Mazda CX-9 cargo capacity to the Mazda CX-9 rear legroom has been designed for maximum passenger comfort and space utilization, making this the perfect choice for Connecticut Mazda fans who need something practical when shopping new SUVs near Windham.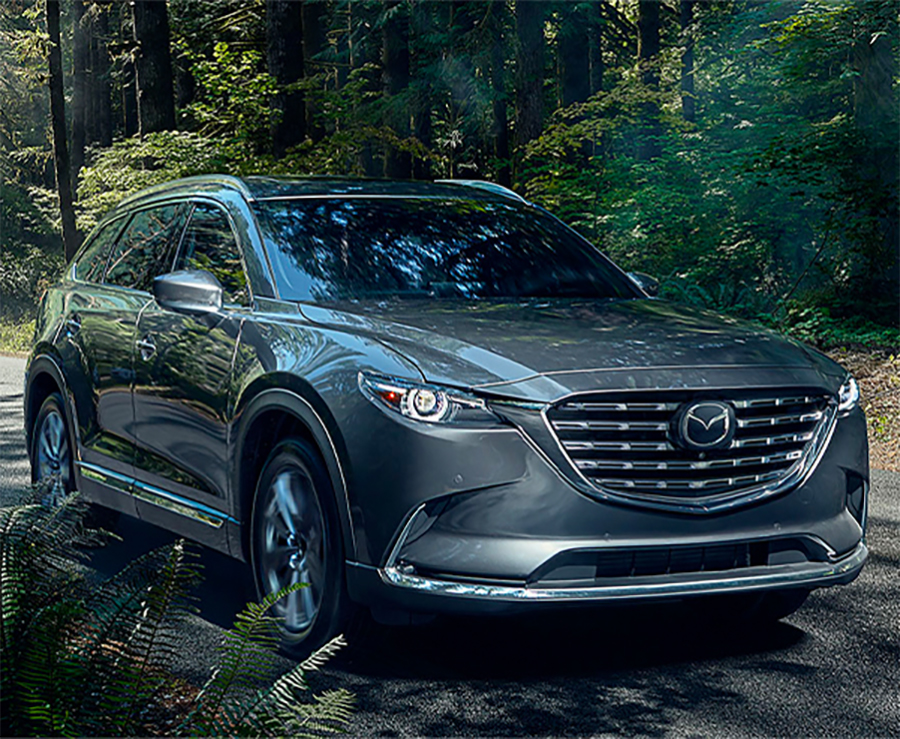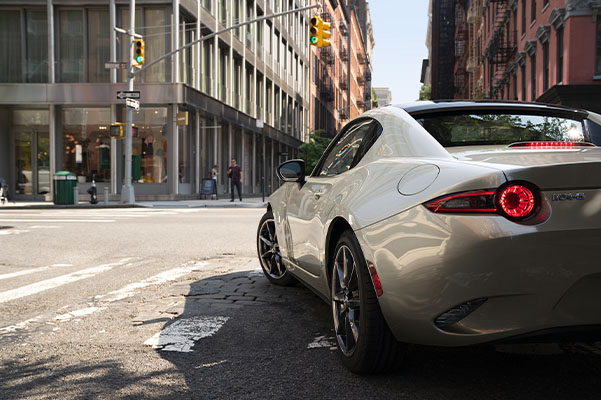 2023 Mazda MX-5 Miata
for Sale near Windham, CT
The spiritual center of the new Mazda lineup is the 2023 Mazda MX-5 Miata. For over thirty years, this small, lightweight sports car has thrilled buyers on account of its slot-car handling and unparalleled sense of immediacy and precision. With a low-slung design, diminutive curb weight and compact Mazda MX-5 Miata dimensions, this iconic Mazda sports cars turns backroads into playgrounds. The new Mazda MX-5 Miata specs naturally speak to this, but only a test-drive can truly make clear just how revelatory it is to drive a new Mazda MX-5 Miata in Connecticut.
If you'd like to learn about any of these models in more detail, please contact Central Mazda. Our local Mazda sales team will be happy to share more information regarding new Mazda specials and lease offers, ensuring that you get the model you want at a price that works with your budget. We look forward to working with you.